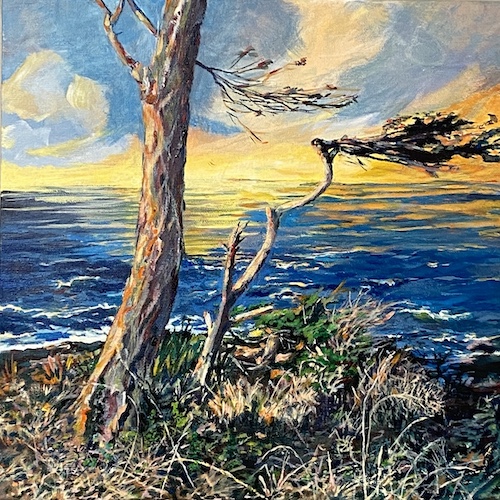 OK everyone, it's almost time for one of the most enjoyable evenings of the year. That's right woo hoo The 2023 Squared Show at the Gabriola Arts and Heritage Centre.
https://facebook.com/events/s/the-squared-show-2023/1462628824248308/
Opening this Friday January 6th at 7:00 pm and runs until Sunday, January 8th. Online sales start at 8:00 pm Friday.
My pieces Endure and Contorta Bay are inspired by two views within 100 meters of Contorta Bay. We are so blessed to live here.
Please do check out the show. I bet you'll be happy you did. I know I always am.
Thanks to Karen for taking the pictures of Le and I.